Q: Hi there, just wondering, since Mason jars are glass, that would make them microwave safe right? I want a simple way to can my veggies and then take them from the pantry, and right to the microwave. Everywhere I looked said it was okay, I just want to make sure because I am on a limited budget and canning is expensive.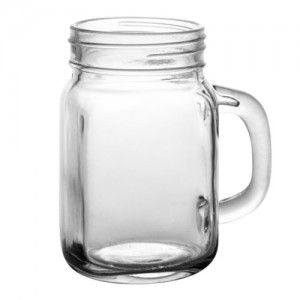 A: Yep, Mason jars are quite safe to microwave as long as you remove the lid and screw top. All glass jars makes canning a breeze and serving your family as easy as a few seconds in a microwave.
Yes You can Microwave Mason Jars
To reheat loose veggies in a mason jar, you will want to remove all metal components. That means the lid and screw top. If you added a metal tag that are very popular, you would want to remove that as well. Afterward, if you need to add water or seasonings to your vegetables, now is the time.
After you have prepped your side dish, pop the jar into the microwave on high for 60 seconds. You may need to stir around the contents, depending on the thickness, and how tightly packed it is.
If the jar is very tightly packed, for the sake of even heating, you should remove the contents and place them into a microwave safe bowl. Not only will this save you time, but it will also save you a lot of hassle as you will find mason jars hot heat very well.
Be very careful handling the jars! They seem to hold in every bit of heat they come into contact with, so be prepared with an oven mitt or towel to help you when they are done being microwaved.
After opening, any leftovers must be refrigerated. Also, the lids, that come into contact with the lip of the jar must be thrown away when you are finished with the contents of the jar. Typically, you cannot reuse them as they have a seal and it won't always make a safe seal when it comes to canning again. Better safe than sorry in our book!
(Visited 77,226 times, 4 visits today)